01/06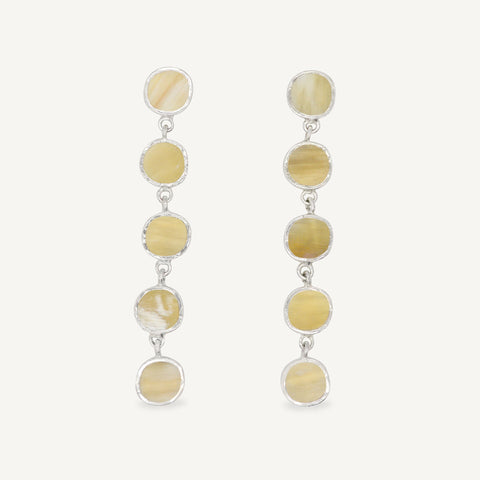 02/06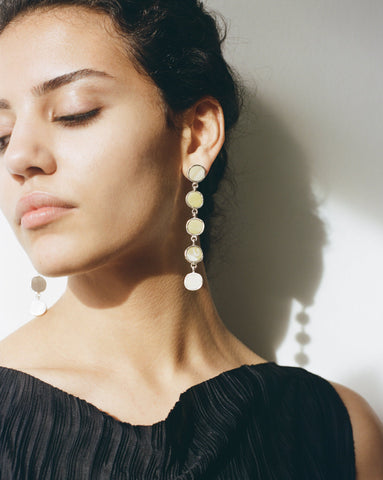 03/06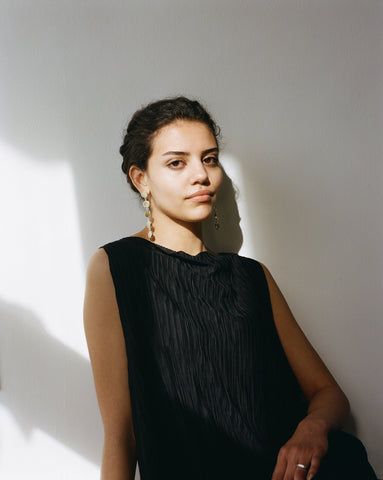 04/06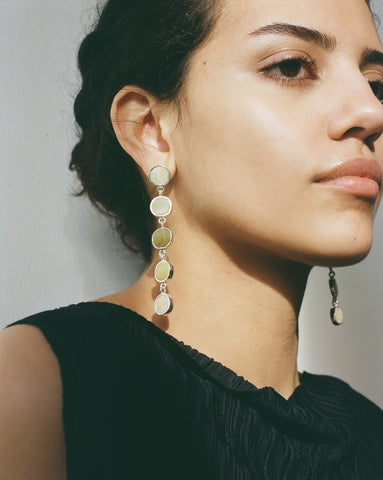 05/06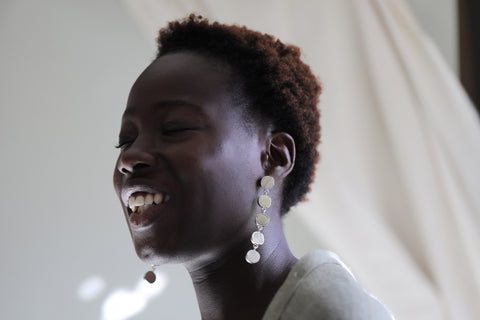 06/06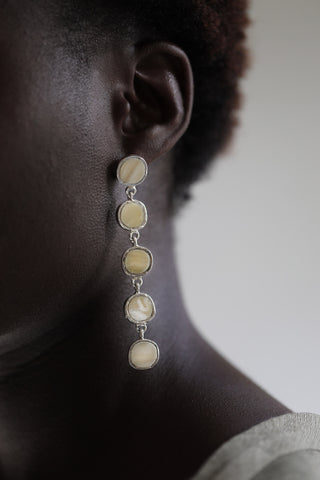 How we love SIMONE! Drop earrings with a refined playfulness, they mirror the grace of your movement with individually linked silver pieces.
Inspired by traditional inlay techniques usually reserved for Mother of Pearl, the SIMONE earrings reimagine this heritage craft with precious discs of Highland Horn as the focal point of these drop earrings.
The material:
The SIMONE earrings are handmade from organically textured recycled silver and horn - a byproduct of the leather industry. Due to the delicate nature of the horn, we would advise the SIMONE earrings for occasional wear.
Horn is a natural material, with varying patterns and colours, and therefore the finished earrings may look different from the images pictured. We currently have darker horn available - to discuss the colour ways for your piece, please email hello@robynsmith.me.
Delivery time:
The SIMONE earrings are made to order. Please allow up to 4 weeks for them to be handcrafted and delivered.
Sold as a pair. Each earring weighs approximately 15.5g. 
This piece was created in collaboration for Folde Jewellery, the shared jewellery design studio of Robyn Smith and Birgit Toke Tauka Frietman. The packaging for this piece will be branded under the name of Folde.