01/04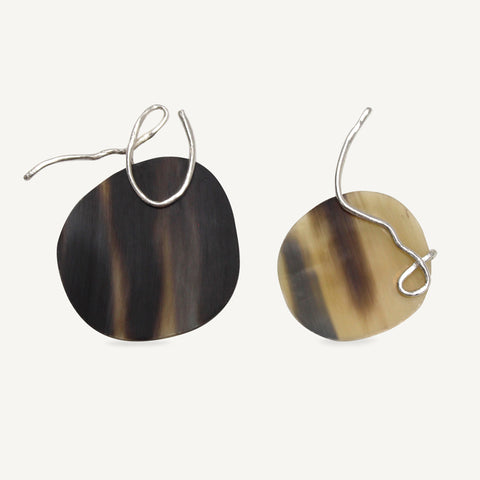 02/04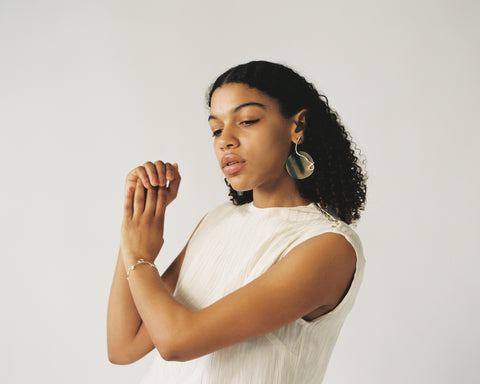 03/04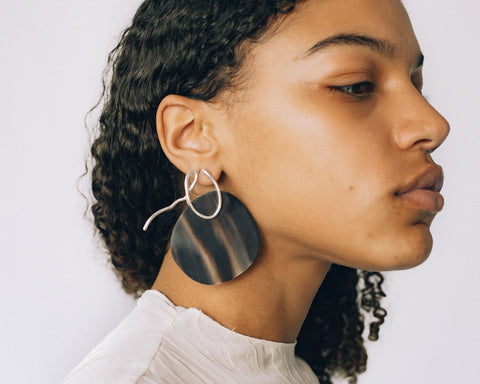 04/04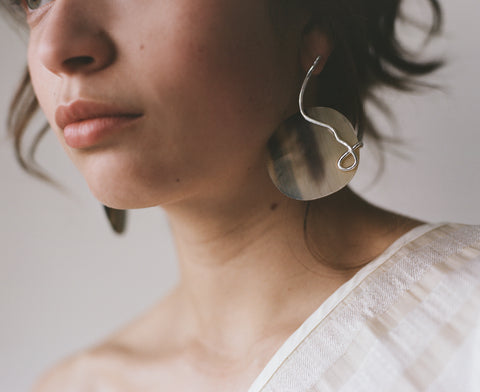 Playfully asymmetric and purely refined, the Roni Earrings are all about balance.
Ethically made in London using solid recycled silver and pressed Highland Horn. Due to the delicate nature of the horn, we would advise the RONI earrings are for occasional wear.
Sold as a pair. Each stud weighs approximately 12.5g each.