01/05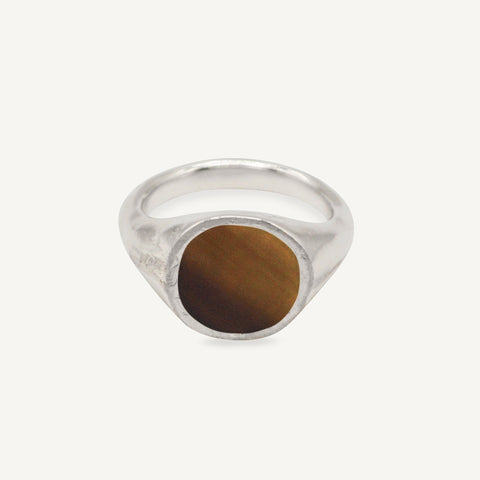 02/05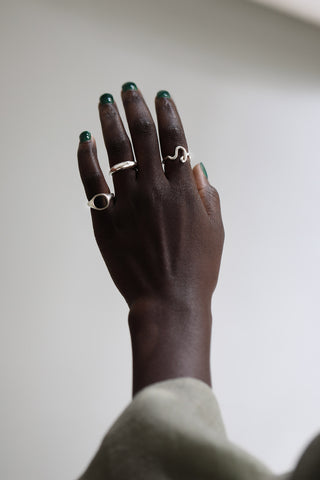 03/05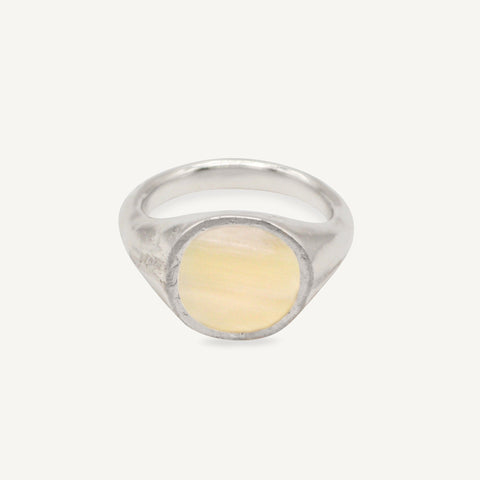 04/05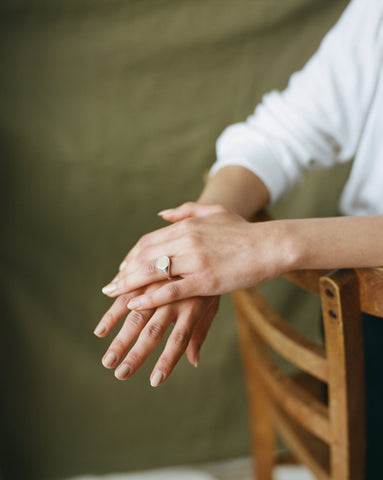 05/05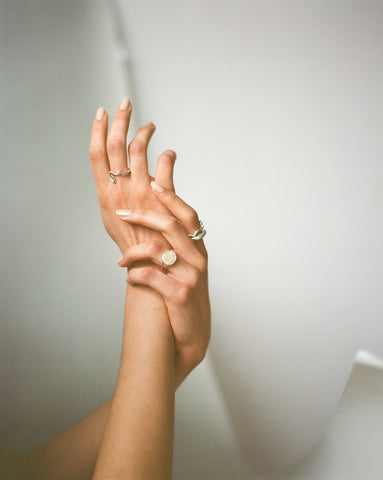 Reimagining the traditional silver signet, the RAY Ring celebrates horn as a natural luxury material. A byproduct of the leather industry, the collection On Balance takes ethically sourced horn that would otherwise be wasted and places it at the centre of each piece.
Inspired by heritage inlay techniques, the precious disc of Highland Horn sits within a chunky and organically textured recycled silver signet ring.
The material:
Horn is a natural material, with varying patterns and colours, and therefore the finished ring may look different from the images pictured. Currently we have darker horn available, and the piece can be customised for each ring. To choose yours, please email hello@robynsmith.me.
Each ring weighs approximately 7.5g. 
Sizing: 
Each ring is handmade to order in your size. Please get in touch with your chosen size and order number by emailing hello@robynsmith.me. If you are unsure of your ring size, we will be happy to help you find it. 

Delivery time:
The RAY ring is handmade to order in London - please allow 4 weeks for making and delivery.
This piece was created in collaboration for Folde Jewellery, the shared jewellery design studio of Robyn Smith and Birgit Toke Tauka Frietman. The packaging for this piece will be branded under the name of Folde.