01/04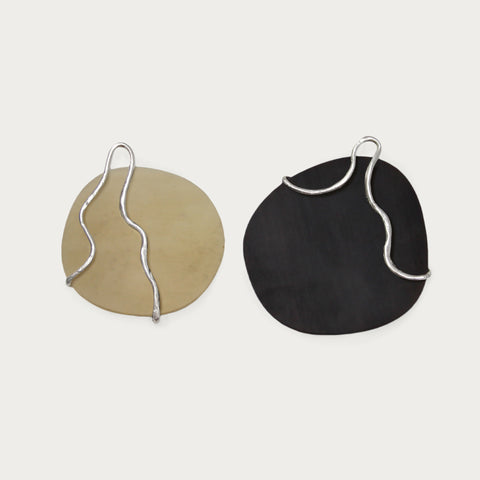 02/04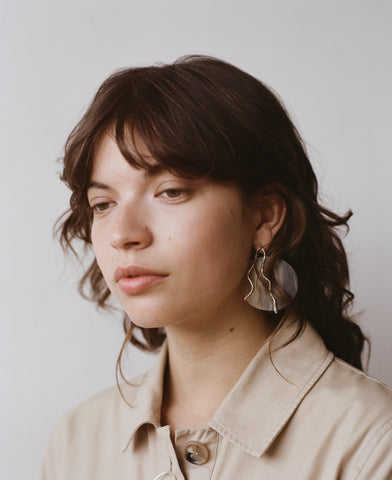 03/04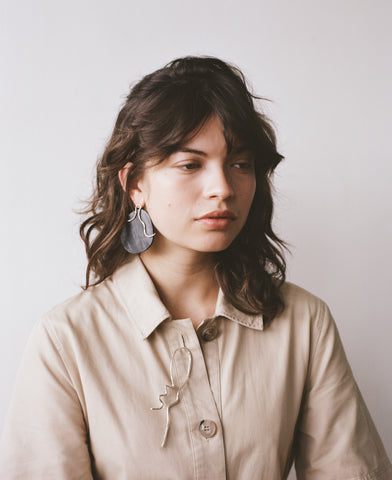 04/04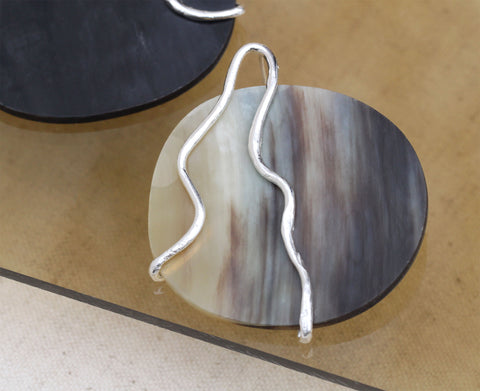 Fluid silver lines holding two truly unique pieces of horn, the NIMA earrings are without equal.
Delivery time:
The NIMA earrings are currently made to order in 6 weeks.
The material:
Horn is a natural material, with varying patterns and colours, and therefore the finished earrings may look different from the images pictured. The NIMA earrings are made to order and the horn can be customised for each pair - to choose the horn colour for your order please email hello@robynsmith.me.
Ethically made in London using solid recycled silver and pressed Highland Horn. Due to the delicate nature of the horn, we would advise the NIMA earrings are for occasional wear.
Sold as a pair. Each stud weighs approximately 11.1g each.