01/05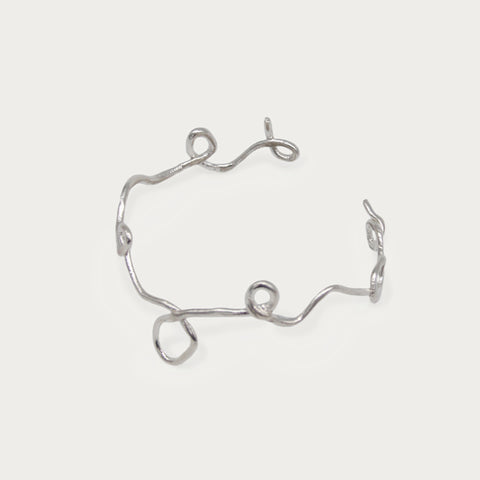 02/05
03/05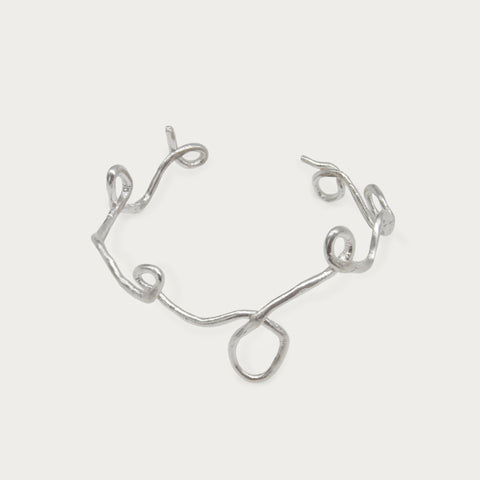 04/05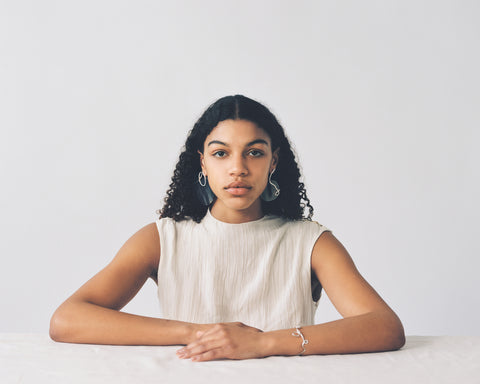 05/05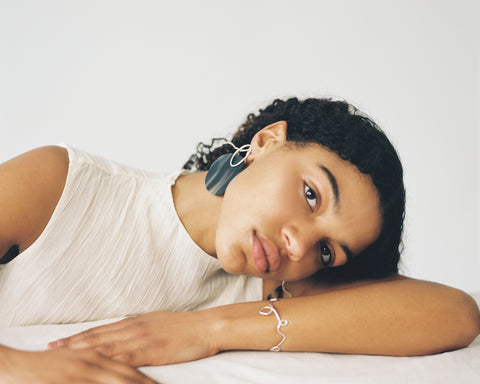 Unique from every angle, HERA curves smoothly around the wrist. The cuff has a little bit of give and can therefore be adjusted to fit the wearer. 
Fit and size can be customised for each order - please email hello@robynsmith.me.
Ethically made in London using recycled silver with the option of 18ct Gold Plate.