01/06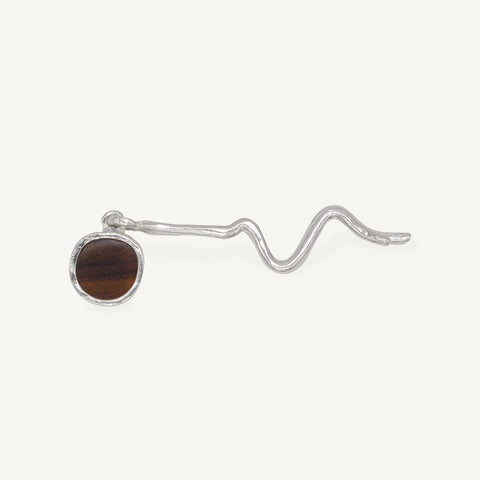 02/06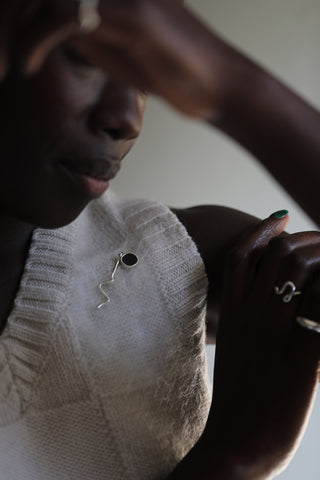 03/06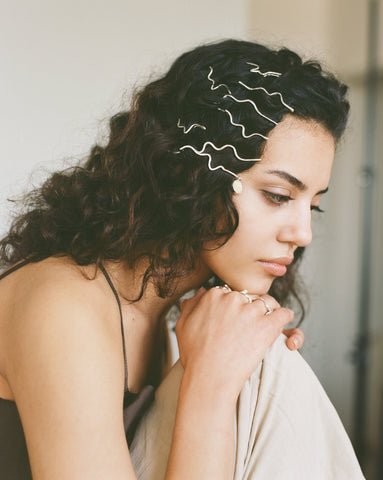 04/06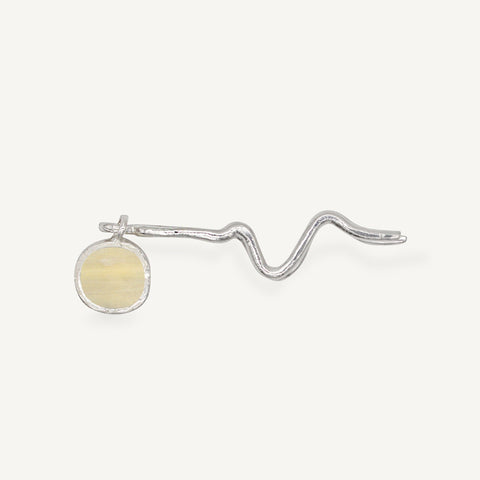 05/06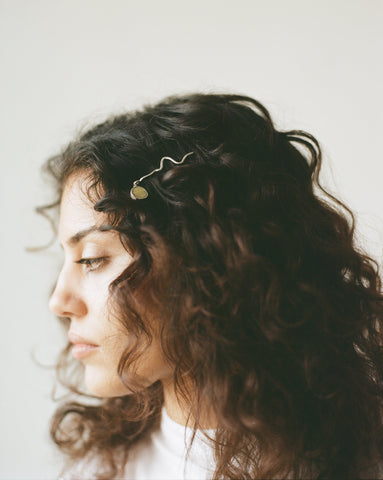 06/06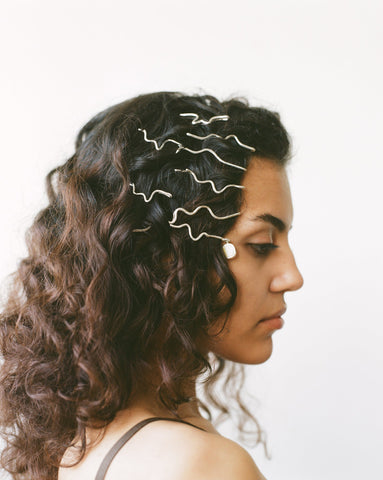 The ETIENNE 06 hair slide, a wearable drawing for your hair with the unique detail of a little horn pendant. It is pictured here with ETIENNE 01, 02 and 03. Please note that currently we only have the darker horn ETIENNE 06 slides.
The material:
Horn is a natural material, with varying patterns and colours, and therefore the finished hair slide may look different from the images pictured. We currently have the darker horn versions in stock - for more images please email hello@robynsmith.me.
Ethically made in London using solid recycled silver and pressed Highland Horn. 
The hair slide weighs 3.3g.
How to wear the hair slides:
Due to the nature of the metal, and the weight of this piece, it is better suited for thicker hair types. We also recommend using a small amount of product, such as hairspray, to prep the hair before wearing and wiping the hair slide with a soft cloth after use.

Etienne slides can also be worn through loose knits as a brooch or on jackets and blazers as a lapel slide.
This piece was created in collaboration for Folde Jewellery, the shared jewellery design studio of Robyn Smith and Birgit Toke Tauka Frietman. The packaging for this piece will be branded under the name of Folde.