01/05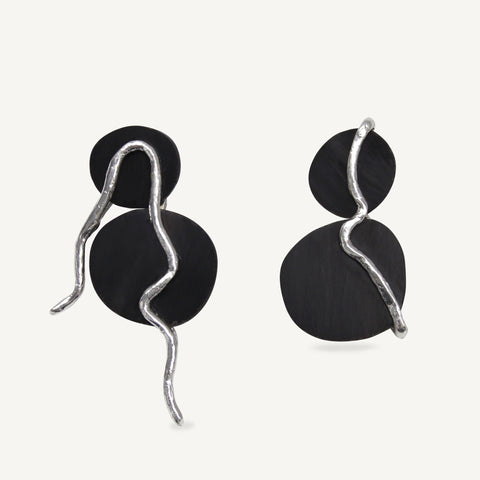 02/05
03/05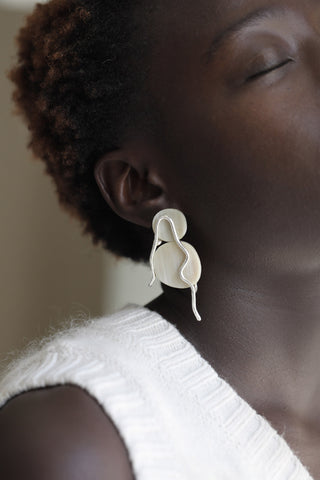 04/05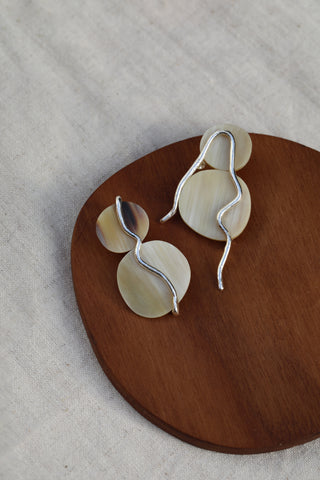 05/05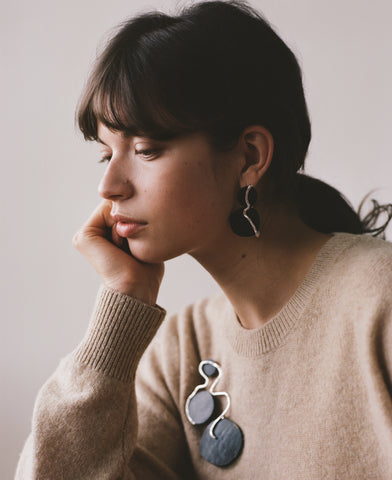 Playful lines intersecting with abstract shapes, ARVO is an expressive pair of earrings.
Delivery time:
The ARVO earrings are currently made to order. Due to the organic nature of the horn, the textures and colours of each piece can vary greatly. Before placing your order, we would recommend emailing us at hello@robynsmith.me so we can check that we are able to source horn that you will be happy with.
The material:
The ARVO earrings are ethically made in London using solid recycled silver and pressed Highland Horn. We would recommend these earrings for occasional wear due to the nature of this material.
The design:
This piece was created in collaboration for Folde Jewellery, the shared jewellery design studio of Robyn Smith and Birgit Toke Tauka Frietman. The packaging for this piece will be branded under the name of Folde. Each stud weighs approximately 9.5g each.