01/03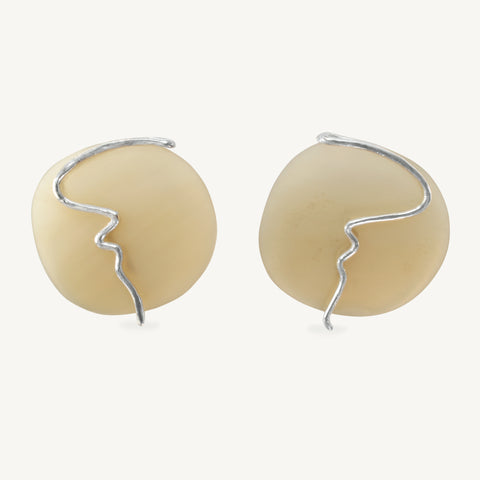 02/03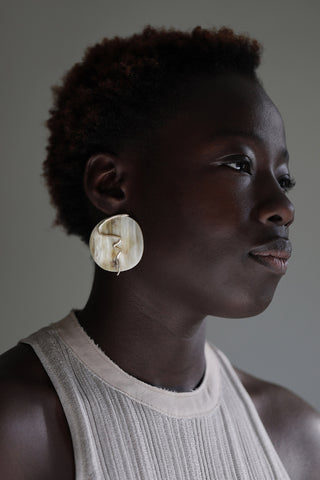 03/03
A scribble of silver across contrasting tonal horn, the ACRI earrings make a statement.
The material:
Ethically made in London using solid recycled silver and pressed Highland Horn. Due to the delicate nature of the horn, we would advise the ACRI earrings are for occasional wear.
Horn is an organic, ethically sourced material meaning it differs greatly from piece to piece. We currently have two pairs available with the horn pictured - please email hello@robynsmith.me to let us know which of the two you would like.
The design:
This piece was created in collaboration for Folde Jewellery, the shared jewellery design studio of Robyn Smith and Birgit Toke Tauka Frietman. The packaging for this piece will be branded under the name of Folde. 
Each stud weighs approximately 11.1g each.