01/08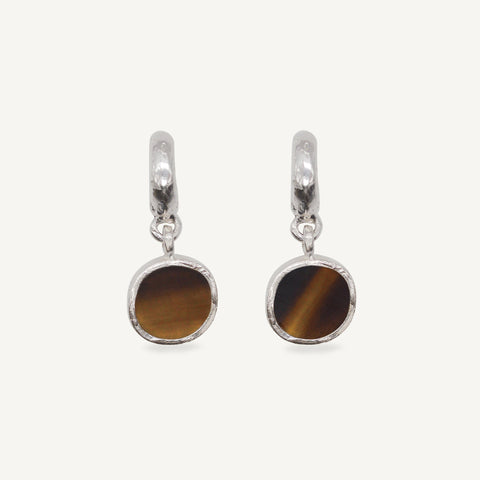 02/08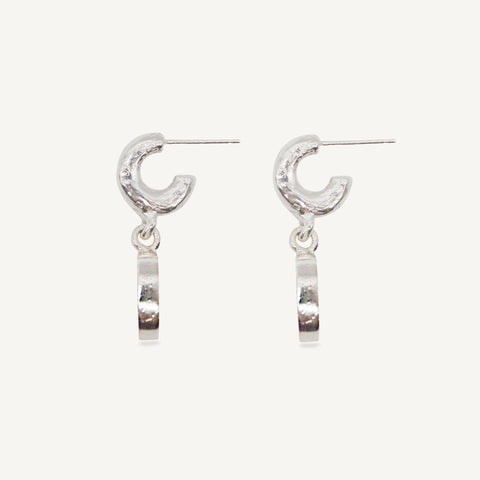 03/08
04/08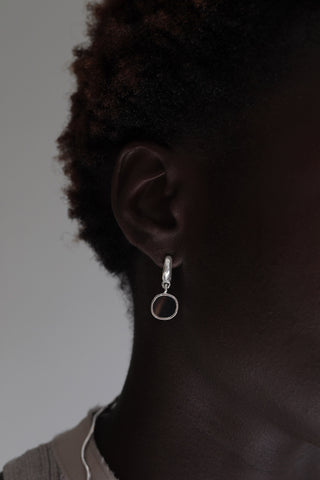 05/08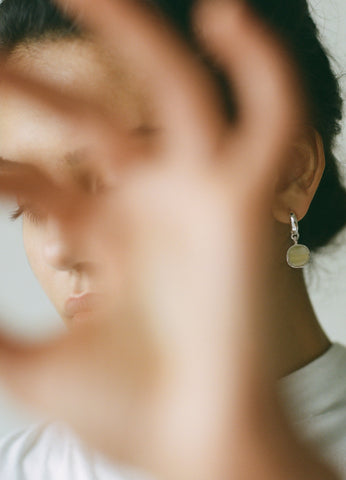 06/08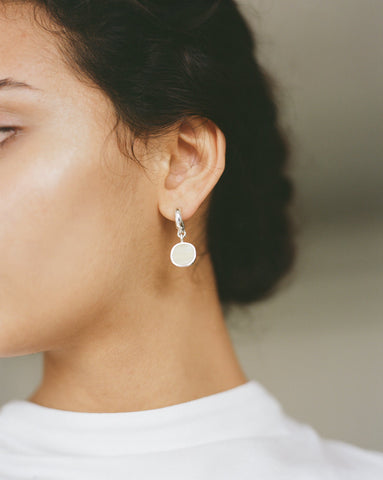 07/08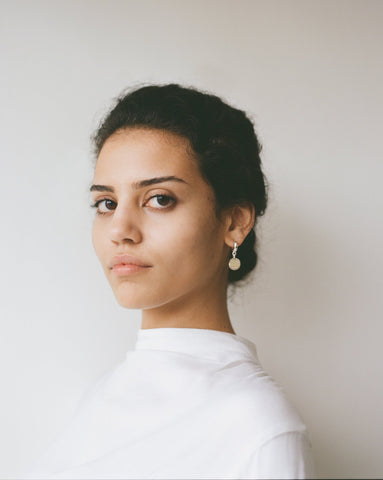 08/08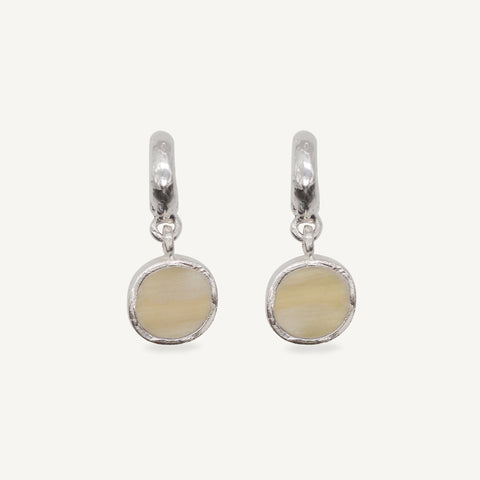 We have thoughtfully crafted the SOL hoop earrings to balance beauty with the everyday.
At just 1.75g each, the SOL earrings are lightweight and comfortable while making a statement in their design. Organically textured silver frames discs of horn that move independently for a look that is both elegant and playful. The SOL hoop earrings are a celebration of horn - a byproduct of the leather industry - as a luxury material and reference traditional inlay techniques in a striking modern form.
The material:
The SOL earrings are handmade from organically textured recycled silver and horn - a byproduct of the leather industry. Although the horn is encased and therefore protected by the silver, we would advise you read the enclosed care guide carefully and always remove earrings before showering, exercising and using perfume or lotions.
Horn is a natural material, with varying patterns and colours, and therefore the finished earrings may look different from the images pictured. We currently have the beautiful darker horn available - to discuss specific colour ways for your piece, please email  info@foldejewellery.com.
Delivery time:
The SOL earrings are available to ship now.
This piece was created in collaboration for Folde Jewellery, the shared jewellery design studio of Robyn Smith and Birgit Toke Tauka Frietman. The packaging for this piece will be branded under the name of Folde.